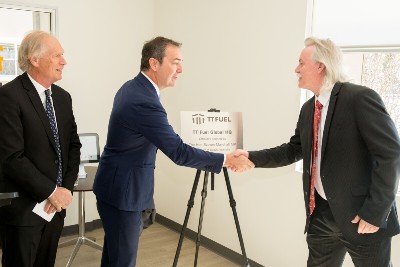 One of the risks of being a high technology company is that senior management can become overly focused on advancing the technical capability of the company's intellectual property at the expense of focus on commercial strategy. This is a risk that TT Fuel was aware of as it undertook one of the most ambitious technology developments of its 40-year history as a company that competes on the strength of its IP.
"I am really lucky that we have a team of such high achieving technologists across a wide range of disciplines", says Liam Cahill, CEO of TT Fuel. "As a result, we have the ability to develop outstanding technology. The problem is that we can become so focused on technical performance that we forget how technology relates to both our customer and, as a result, our strategy. That is precisely why we wanted Literally Brilliant to give us a strategic framework to keep our thinking strategic and commercially relevant."

TT Fuel is a global technology business that enables clients to manage the storage and handling of hydrocarbons whilst mitigating risk and realising opportunity. It has global experience supporting companies with fuel management systems, outdoor payment terminals, forecourt controllers, point of sale terminals, bulk fuel loading systems, management software services and specialised fuel storage & dispensing solutions. TT Fuel has just spent a number of years and a significant financial investment in developing the next generation of fuel control technology, leapfrogging the next generation of technology to become a world technology leader in the industry.
"If you compare the technology progression in our industry to that of the telecoms industry, we had a fairly good land line telephone", says Cahill. "We knew that we needed to be developing the smartphone while our competitors were developing a basic mobile. We had to be ahead of the game."
TT Fuel launched its new control technology in the TT8800, an advance Outdoor Payment Terminal (or OPT as they are known in the industry) in late 2019. This was followed by the launch of T-POS, the new TT Fuel retail point-of-sale terminal in the first half of 2020.
This generation of technology is expected to underpin the new product development programme for the next 10 years with the capacity and flexible solutions architecture to allow customers to manage change in their business and industry over time. The underlying technology was originally designed striving for durability, simplicity and exceptional performance. Now the focus is on applications that deliver exceptional outcomes for customers.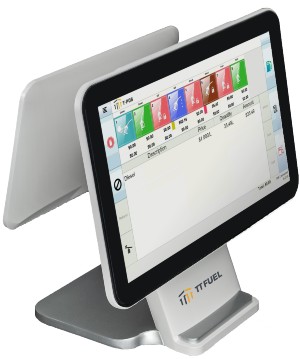 "When you have brilliant people with creative minds developing applications with an exceptional technology, the opportunities are almost endless", says Cahill. "The problem is not generating great ideas. The problem is about how those ideas can be given life; how they can help our customers; what we need to focus on and how we build a successful business around those ideas. Literally Brilliant has given us the ability to bring structure to that thinking".
In addition to strategy development, TT Fuel has recently asked Michael to assist with ongoing thought leadership in their business.
"It has been very useful for me to work with Michael Neale from Literally Brilliant, not only at a company level but as a personal mentor level as well", says Cahill. "As an advanced technologist, you worry that commercially savvy people aren't going to understand your business but that hasn't been a problem for Michael. He has previously worked in a number of high technology roles, so he gets technology and all of the problems associated with application uncertainty. But he has also had high level experience in consumer products companies giving him the ability to bring unique insights to our business."
Photo Credit: Event photograph curtesy of Mark Trumble from The Photography Room