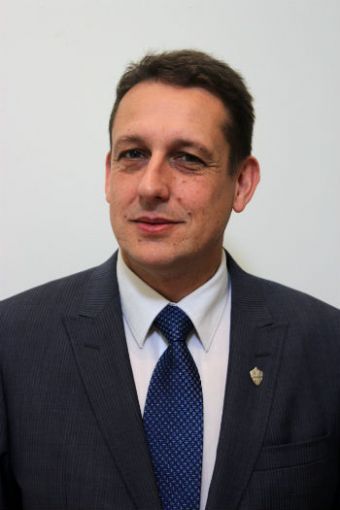 MICHAEL NEALE
MBus (Research) BBus (Marketing) GAICD FAMI CPM
Managing Director at Literally Brilliant Pty Ltd
Michael has a unique balance with both an academic and practitioner marketing background. Outstanding track record as a marketing practitioner is combined with experience as a research academic, tutor, thinker, writer and speaker in the discipline of marketing.
Michael is a highly creative marketing specialist with 29 years of industry experience. He is a high level strategic thinker with proven lateral problem solving skills. His corporate career has been characterised by helping organisations think about marketing in new ways. This is particularly relevant to companies in the changing "new media" era. His previous industry positions include Chief Marketing Officer at San Remo Macaroni Company, Director of Marketing and Strategic Communications at the University of Adelaide, Head of Sales and Marketing at YourAmigo Pty Ltd and Director of Marketing at ERA Technology Ltd (UK).
Michael Neale has a Bachelor of Business, Majoring in Marketing from the South Australian Institute of Technology (now University of South Australia) as well as a Masters of Business by Research from the University of South Australia focusing on high technology marketing. He is a graduate of the Australian Institute of Company Directors, Fellow of the Australian Marketing Institute and a Certified Practicing Marketer. He sits on numerous Advisory Boards chairing the Acoufelt Global, Pineapple Contracts and Mosaic Space Consulting advisory boards. He has several publications to his name including publications in prestigious academic journals.
White Papers
Addressing Brand Research in a Narrative Context
Opinion Papers
Marketing "Governance" & "Marketing" Governance
Marketing Lessons from Wisden and Whitakers
Other Papers
Sovereign Brand Strategy: An Urgent Priority for Australia
Sovereign Brand Strategy and the Role of Narrative
It's All in the Story: The Role of Narrative in Brand
A Perfect Brand Story in a Single Christmas Carol
Country of Origin Labelling Not the Answer
400 Years of Shakespeare and the Value of Narrative
Three Keys to Great Brand Narrative
Innovation is Not Just About Technology
Secret to Success Found in London Underground
The Beautiful Consumers of Paradox and Contradiction
The Brussels Sprout and the Engineers' Triangle
Food Central to Adelaide Business Identity
Bay to Birdwood gives Adelaide Brand another Global Claim
Make People Coffee and Learn About Customer Service
Speeches