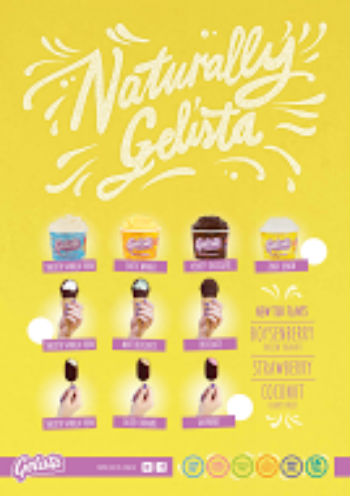 Adelaide based premium gelati and ice cream maker has appointed Literally Brilliant as its strategic marketing consultant on a long term ongoing basis. Gelista has asked Literally Brilliant to play a key strategic role in helping the company through the next phase of growth and lifting its marketing to the next level.
"We are delighted to be working with a company that has such a great range of very high quality products" says Michael Neale, Managing Director at Literally Brilliant. "I think there is a lot of opportunity for us to work together and grow this brand and really build the business" he said.
Gelista makes a range of premium gelati and ice cream products including bulk 5 litre gelati tubs for use by chefs in the restaurant industry, specialty ice cream based desserts, take home consumer tubs and innovative gelati products such as Quick Service Cubes and their Tiny Tornado Cones.
Known for the quality of their products, Gelista has won numerous SA Dairy Awards and South Australian Food Industry Awards.
"We have been very successful to date" says Peter Cox, Founder and Managing Director of Gelista. "But what we need to do is move to another marketing gear now as we strive to become a bigger brand without letting any of our quality standards slip. We can focus on maintaining quality while Literally Brilliant helps us with our long term strategic marketing."
Gelista may only be an emerging brand for many people but it is likely they have eaten Gelista products without knowing it. Gelista currently supplies gelati and ice cream products to some of the leading restaurants in Adelaide.