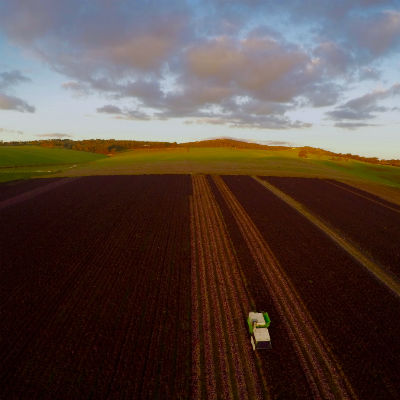 You only need to look at the nutritional analysis to realise that Kalettes are something special. The cross between Brussels Sprouts and kale has a remarkable pedigree that makes it a "rock star" vegetable in any diet. Add to that the scrumptious flavour and stunning appearance, with its green and purple curly leaves, this vegetable is nothing short of Literally Brilliant.
The problem is that Kalettes are a recently developed vegetable. Not enough people know what they are. This was the first assignment handed to Adelaide based marketing consultancy firm Literally Brilliant by Eastbrook Vegetable Farms last week.
Eastbrook Vegetable Farms, owned by a South Australian farming family in the Adelaide hills, appointed Literally Brilliant to provide strategic marketing consultancy services on an ongoing basis.
"We understand that Eastbrook Vegetable Farms is one of the largest producers of Brussels Sprouts in Australia and currently the only commercial producer of Kalettes in the country", says Michael Neale, Managing Director and Principal Consultant at Literally Brilliant. "We were really keen to work with Eastbrook Vegetable Farms. They are a great Australian family business success story growing fantastic premium quality vegetables, with a stunning new product to launch in a market yearning for more healthy vegetable options. It's a great opportunity."
Literally Brilliant will help Eastbrook Vegetable Farms launch Kalettes into the Australian market as well as help it consolidate itself as the premier brand of Brussels Sprouts in the Australian market.
Read more about Eastbrook Vegetable Farms here: www.eastbrook.com.au
Read more about Kalettes here: www.eastbrook.com.au/kalettes