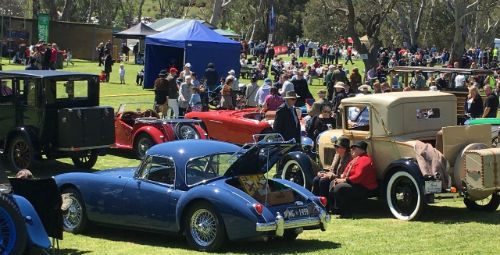 The 2018 Bay to Birdwood was held on 30th September. In my capacity as Chair of the Advisory Committee for the event, the National Motor Museum asks me to speak at the finish event ahead of the awarding of the prizes for the Concours d'Elegance and the Preservation Category Award - both presented by His Excellency the Honourable Hieu Van Le AC, Governor of South Australia. This is a great privilege for me, as a strategic marketing consultant, to be involved with such a prestigious event with such a great "brand".
In July 2018, I wrote an article titled "Food Central to Adelaide Business Identity" in which I argued that the food & wine culture was central to what it means to be an Adelaidean and a key driver for growth in the South Australian state economy. Automotive assembly was once a very important employer in the South Australian state economy with production plants in the south and the north of the city. However, the automotive industry decided assembly in Australia was no longer competitive and the last vehicle rolled off the production line in Adelaide in October 2017. The demise of car manufacturing made the food industry increasingly important to our economy.
I believe that at the very moment the last car rolled off the production line, the Adelaide brand story transformed. No longer an auto manufacturing centre, perhaps a connection with our fine food and food production regions has allowed Adelaide to become an automotive leisure destination, and perhaps the Bay to Birdwood could play a key role in that claim?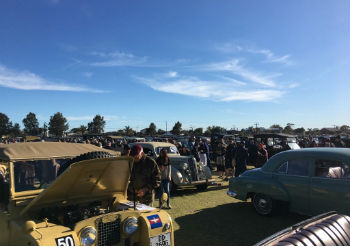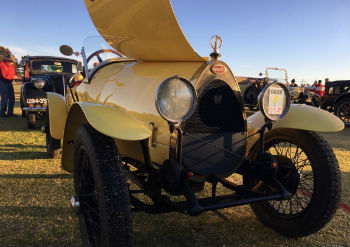 The Bay to Birdwood is one of the great historic motoring events of the world. It is something that every South Australia should be proud of. It is unique in many ways.
One of the unique things about it is the many different ways that people participate in it. Typically it has about 1000 entries (up to 1750 some years), motorcycles, cars, military and commercial vehicles. Riding in or on those vehicles, there are probably 2000 people. Police estimates from previous years tell us that there were something like 60,000 people lining the route, waving to the citizen collectors as they take on the challenging route. All of these people and everyone who go to see the finish event at the National Motor Museum in Birdwood, are participants in this event. 70,000 at least. Each with their own memories. Each engaged in a living history. Each with their own story.
To read the paper in full, click here: Bay to Birdwood gives Adelaide Brand another Global Claim