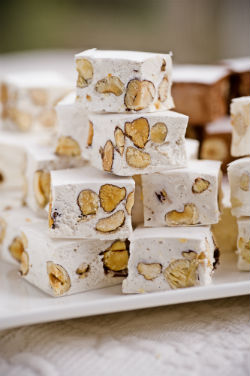 Roberto Rinaldi heard Michael Neale from Literally Brilliant speak at the 2015 Food South Australia Food Summit. Michael spoke just before lunch and, during the break, Roberto sought him out.
Roberto Rinaldi is Managing Director and founder of premium honey nougat maker Rinaldi Confectionery. His family came from one of the two great nougat (known as torrone in Italy) regions in Italy, Benevento. They came with expertise and an understanding of torrone culture … and when they arrived in Australia, they discovered honey and nuts of quality so exceptional, they knew they could make something special. And they did. Their nougat is a stunning blend of expert knowledge, hand crafted care and exceptional ingredients! The problem was growing the business.
Roberto and Michael agreed to catch up for a coffee next time Michael was passing his nougat making facility in the south of the city, just short of the McLaren Vale wine district. Actually, Michael visited several times for a coffee and a chat on his way past to see other clients. Eventually, Roberto was confident that he would get a return on the investment he would need to make to have Literally Brilliant working with Rinaldi Confectionery and they entered a long-term engagement.
"I had an opportunity to talk to a very well-respected previous employer of Michael's", says Roberto Rinaldi. "He gave me some great advice – which I think applies for all good consultants. He said I would have to make a committed investment but if I made that investment, I needed to really listen to him and work with him. That was sage advice."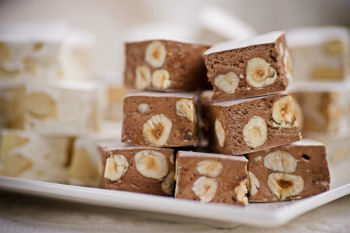 Literally Brilliant, believes that to be brilliant, companies must live out their brand story literally every day. The Literally Brilliant process helps companies to understand what makes them brilliant in the eyes of their customer and how to articulate that brand promise in a narrative form – their brand story. This was a starting point with Rinaldi confectionery.
One of the key steps in the brand story development process is understanding the long-term goals of the business. This, called that the narrative of mission, is one of the three key narrative inputs into the brand story along with the narrative of culture (what the staff are saying) and the narrative of the customer (and other external stakeholders).
Companies of all sizes, big and small, find long-term planning a difficult task due to the levels of uncertainty in the marketplace, which increases as a company looks further into the future. Rinaldi was no exception, finding long term planning quite difficult to reconcile with the immediate needs of the business.
Literally Brilliant used its TenTwoSix™ model to help Rinaldi Confectionery articulate their long-term (10 year) goals. Once these goals were established, they were broken down into medium term (2 year) objectives and short-term (6 month) priorities. This helped Rinaldi Confectionery to ensure that their daily activities were contributing to their long-term goals.
The brand story development process helped Rinaldi Confectionery to understand their competitive strength. For Rinaldi, this was all about the quality of their product and their expertise. They make one of the best quality nougats in the world (and they now have third party validation supporting their claim).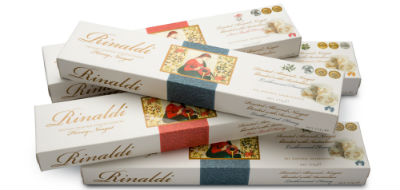 Having established a clear brand story and also linking short-term priorities to long-term goals, Literally Brilliant then helped Rinaldi Confectionery to align every aspect of their business. This involved reviewing channel strategy, communications strategy and new product development among a number of ongoing tweaks and changes to the way they do business.
"I find working with Michael Neale very helpful", says Roberto Rinaldi. "He helps me think through the big issues and gives me confidence to make the right decisions."
Roberto has made many right decisions in the past couple of years. The growth of the business has been significant as the strategy starts to deliver. Annual (financial year) growth rates have jumped from 1.3% to 12% and then 17% with the trend on track for the last three quarters of this financial year.