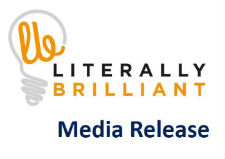 Market research company newfocus and marketing consultancy firm Literally Brilliant have announced that they will collaborate to offer an end-to-end brand service in the Australian market.
Many companies believe that they need assistance with their brand. Central to understanding how their brand is perceived is research. However, when contemplating research parameters, companies often realise that they need assistance in understanding what research questions they need to ask and how to interpret the findings once the research is completed. Clearly in these cases there is a need for both research and consultancy services. However, these services are rarely the specialist focus of the same organisation. In recognising that this situation has left an unmet demand in the market, two organisations have agreed to collaborate to deliver a high quality solution to this market need.
"Too many companies ask research companies to tell them about aided and unaided recall of logos when they really need to know about the narratives that are surrounding their companies" says Michael Neale, Principal Consultant and Managing Director at Marketing Consultancy firm Literally Brilliant Pty Ltd. "Then once they have an understanding of those narratives, how do they take control and move that narrative toward a position that is desired by both them and their customers?"
Literally Brilliant draws on the brand and marketing experience over 29 years of its Principal Consultant, spanning industries as diverse as FMCG Food through to education and technology, both in the UK and Australia. Through years of experience, a narrative based methodology for addressing brand story development has been developed. This is a sophisticated brand story development process that is evidence based and rooted in research. It seeks to use existing research to provide insight and then augment that with further research when required. Learnings from the research stage are converted into key message strings of the narrative which are then combined to generate a consolidated brand story. The brand story is then used to form the basis of logo, visual identity and marketing asset development where the project scope requires it. Clearly, in this context, research is at the heart of the brand story development process and finding the best research solution is key to success.
This is where collaboration with a highly credentialed research company seemed to make so much sense. newfocus has a reputation for high quality market research characterised by integrity, clarity and insight. Its brand research experience includes major projects for complex organisations as well as long term monitoring projects. Importantly for Literally Brilliant, newfocus has developed key finding reporting techniques that are highly narrative based and fit beautifully into the brand story development process. "We are delighted that Literally Brilliant has seen the value in how we research brands and present our findings" says Graham Bean, Managing Director at newfocus. "We also believe that it is a great benefit to our clients to have Literally Brilliant guide them through the findings and convert them into strategic outcomes."
At the heart of this joint methodology is a mentoring process that includes the internal company team as a crucial collaborative player in the project team; drawing on tacit brand knowledge and existing intelligence whilst simultaneously preparing the internal team for a more confident implementation of the resultant brand strategy.
Information about the new jointly-offered product is available from the newfocus web site at: www.newfocus.com.au/what-we-do/brand-strategy-development/
About newfocus
newfocus has built an enviable reputation through its commitment to quality and strategic research that delivers clarity and insight. For 23 years, newfocus has been offering strategic market and social research and consulting services to commercial, government and not for profit organisations throughout Australia and overseas. Our business is established on traditional values of high quality, rapid turnaround and value for money, coupled with a sound reputation for the best in client service and reliability. With substantial experience across both commercial and government sectors, we offer all of the market and social research methodologies with the ability to incorporate innovative research solutions. Arguably the best in the industry, our team are highly trained and come from a broad range of disciplines and backgrounds. They are friendly, passionate and client focused, having the ability to synthesise data and produce reports that impart wisdom and understanding in a personal way. www.newfocus.com.au
About Literally Brilliant
Literally Brilliant Pty Ltd is a Marketing and Creative Industries company with three areas of operations: marketing consultancy, creative industry projects and talent marketing. We believe that success comes from sharing brilliant ideas. It forms the heart of our narrative. We create ideas, encourage ideas, test ideas, express ideas and share ideas. Ideas always ultimately trump limitations. That's why… We are about taking what can be imagined and making it a reality. literallybrilliant.com.au